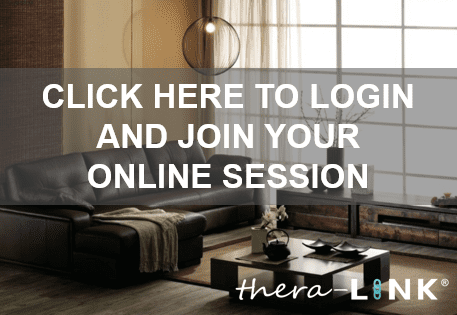 About thera-LINK
SECURE, CONFIDENTIAL AND EFFECTIVE
Our Team at Southside Health and Wellbeing uses thera-LINK, a secure video service for online sessions. We chose thera-LINK because it is so user friendly.
Video appointments have been shown to be just as effective and helpful as in-person appointments. Instead of an appointment in person, your practitioner will video call you for your appointment. Your privacy and confidentiality is very important to us. thera-LINK is an encrypted video therapy platform that does not keep any call data on its servers. thera-LINK is a flexible and secure way to seek help as you can have sessions in your own home or other private spaces that
suit you.
HOW TO REGISTER
To enable us to set you up to use thera-LINK for your appointments we need you to complete a quick registration. We will send you a thera-LINK invite with the subject line "New Invitation!". You will be required to fill in your name, phone number, email address, postal address and a password of your choosing. Please see the video below which shows you how to create your thera-LINK account.
WHAT DO I DO ON THE DAY OF MY APPOINTMENT?
On the day of your appointment all you will need to do is log into your thera-LINK account and click "join". You will need your webcam and microphone turned on to access the appointment fully. Unless you have premium NBN at home we would suggest that you ask other members of your household not to stream internet data during your appointment, as this may impact on the video quality.
WHAT DEVICES AND BROWSERS ARE SUPPORTED?
You can use a PC, Mac, Android, iPhone, or iPad with thera-LINK. On a PC, Mac, and Android, you just need either the Chrome, Firefox, or Safari browser. On an iPhone or iPad, you can use Safari as long as it's a newer device. If older, just download the thera-LINK app https://apps.apple.com/us/app/thera-link/id1030184128 !
IF USING A MOBILE PHONE OR TABLET, ARE THERE ANY LIMITATIONS TO BE AWARE OF?
The biggest limitation on a phone or tablet is the size of the screen. If you are comfortable holding/propping a phone or tablet for an entire session, then it's a solid experience. The other concern with a phone is just ensuring you are connected to wifi and not using the mobile carrier's data as this can cause high data usage on your phone bill and also provide a less consistent overall experience with occasional video glitches.
WHAT INTERNET SPEED DO I NEED TO USE THERA-LINK?

You will need 3 mbps download and upload to get the most out of thera-LINK. If you have a lower internet speed (e.g. your home is still on ADSL) and multiple members of your household are streaming data to their devices, you may find that your connection on thera-LINK is problematic. In that case you may want to ask family members to NOT use the internet for activities that use a lot of bandwidth, in particular using streaming services such as NETFLIX, STAN, youtube or playing online games, while you are doing a thera-LINK session.